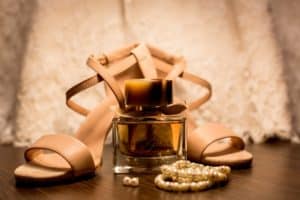 More different types of businesses are recognizing how multi-sensory marketing can enhance their brand, make customers feel comfortable and ultimately, sell more. This trend is even more apparent in luxury and high-end products.
Jewelry Stores
For example, a number of independent jewelry stores are using multi-sensory marketing. Dianna Rae Jewelry in Lafayette, LA prepares for customers like you might get ready for a party in your home. She uses slide shows showing products, plays music, circulates trays of snacks and drinks and diffuses a signature scent. The Jewelry Mechanic in Oconomowoc, WI features soft textures in its textiles, plays music, serves cocktails and uses scented candles to neutralize the less-than-pleasant smells from surrounding businesses.
Real Estate
A new high-end residential building in Seattle, The Emerald, is using multi-sensory marketing to beat a slowing real estate market there. The building's units sell for between $500,000 and $4.5 million. To give potential buyers a glimpse of what they could have, they have an 8 foot replica of the building that will light up the unit that they are interested in while interactive touch screens show what their view will look like. The sales gallery has an ambient scent, and the building's main areas will have a signature scent. Residents can even buy scent packages for their new homes. Local companies provide coffee, tea, wine and chocolate to the potential buyers to give them a taste of the neighborhood.
Appealing to Luxury Buyers Via Scent
According to research published in AdWeek, 45% of Millennials, 27% of Gen Xers and 26% of Baby Boomers ranked smell as their most important sense.
Of those who valued the importance of smell over the other senses, 45% buy fine wine/beer/spirits, 42% buy fine watches/jewelry, 42% buy luxury cruises/vacations, 38% buy premium fragrances/cosmetics, 24% buy home furnishings/art/antiques,  19% buy luxury cars, SUVs or trucks and 17% buy designer clothing/accessories.
If you are targeting luxury buyers, especially younger ones, scent is an important way to immersing them in a multi-sensory experience that will get them comfortable and ready to buy.
Air Esscentials is experienced in implementing scent for luxury companies of all types. See these other articles:
Air Esscentials Creates Signature Scent for Luxury Miami Event
In-Home Scenting for Luxury Community
Air Esscentials Creates Upscale Fragrance for Ultra-Opulent Porsche Design Tower
Talk to your Air Esscentials rep to find out how you can increase luxury sales with environmental scenting.