Event Scenting Like the Royals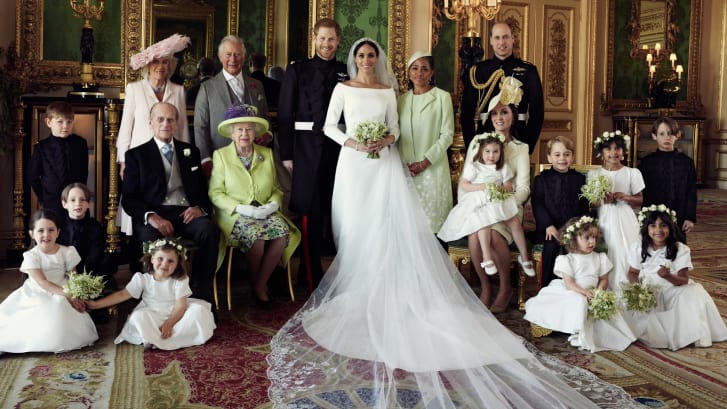 When Harry wed Meghan, one of the things that made the royal wedding so special was the event's signature scent.
A History of Event Scenting
The fragrance was by luxury perfumer Floris London, which has been creating fragrances since 1730 and created bespoke fragrances for Queen Victoria and King George VI. The wedding of Prince Harry and Meghan Markle was far from the first royal wedding with a signature scent and it won't be the last either. Floris is contracted to create a new fragrance for every major royal event as well as for the Queen's birthday every year.
Royal Signature Scent
So what did the royal wedding fragrance smell like, you might wonder. We can't know for sure (unless you were there or work for Floris), but it was based on a unisex fragrance called Floris London's' Bergamotto di Positano. The actual wedding fragrance will remain part of Floris' private collection, so it is likely to rarely, if ever, be smelled again in public.
Bergamotto di Positano has top notes of bergamot, marine, and mandarin,  mid notes of orange blossom, green tea, ginger and vanilla. The base notes are warm amber, ambrette, spice and vanilla.
Event Scenting
We know that fragrance has a profound and immediate effect on not just our emotions, but also as a trigger for memories and an influence on our perceptions. When you are having an event with a strong emotional component like a wedding, you will want to choose an event scent that taps into those emotions.
For example, vanilla and amber are warm scents that tend to make people feel comfortable and connected. Citrus scents like orange, bergamot and grapefruit generally have a happy, uplifting effect.
In addition to enhancing  emotions, certain scents can spark memories. This is much more individual since it is based on specific memories and their associated scents. Choose your event scenting fragrances with your memory associations in mind. For example, the smell of roses might recall the happy feelings of one person's wedding, while another may associate it with a loved one's funeral.
If you are holding a business, athletic or educational event, think about using fragrances that have a direct effect on attendees' alertness and performance. Rosemary and lemon can improve cognitive performance and peppermint is useful to keep attendees alert during seminars. Peppermint also enhances athletic performance, so it would be a good choice for athletic competitions.
Finally, you can incorporate some fragrance notes to influence attendee perception of the venue. Is the room too small? Use notes of cucumber for a bigger feel. Want a more intimate feel? Warm notes like amber or cinnamon will do the trick.
Notice or Not
One interesting thing about scent is that whether or not attendees consciously notice the scent, it still has an effect on their emotions, memories and perceptions. So even if not every person remarks on your event scenting, it will still improve their enjoyment and memory of the event.
So, make your next event special with event scenting. Your Air Esscential rep can help you find the right fragrance for a successful event.