Sudsies is not your ordinary dry cleaner. This upscale, yet friendly company specializes in designer couture wear, and delicate items like wedding dresses, vintage clothing and evening wear. Sudsies also provides alterations and cleaning of home décor items such as rugs and linens.
With locations in Miami Beach, North Miami Beach and the Design District as well as mobile vans offering free pickup service, Sudsies cares for your designer duds as if they were their own.
Sensory element part of dry cleaner brand experience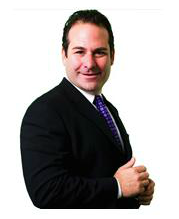 Because they deal primarily with clients who expect quality, they strive to provide a service and environment that is "above and beyond." In fact, Jason Loeb, Sudsie's president, said that when they were initially working
on their marketing plan, they knew  they wanted to incorporate a sensory element to create a wonderful customer experience.
So, eight years ago, they contacted Air Esscentials to help them launch a scent marketing program. After sniffing multiple fragrances from Air Esscentials' huge fragrance library, Jason settled on Blue Ocean. In addition to evoking Miami's beautiful coastline, Jason liked the scent because he said, "It smells clean and fresh. It's a simple scent that smells like the outdoors, and we're all about clean."
Sudsies is completely eco-friendly (they're the number one green dry cleaner in Florida, according to the Green Cleaner's Council), so there is none of that chemical smell that may cause your nose to crinkle at other dry cleaners. The ambient scent is not there to mask any bad smells. It's there to provide customers with an extra special experience when they come in to drop off or pick up their items.
Air Esscentials scents all three Sudsies locations and Jason couldn't be happier. "Air Esscentials' customer service has been great," Jason said. "They've always been very accommodating and the scenting program was easy to implement."
Find your closest Sudsies location here for superior clothing and customer care.