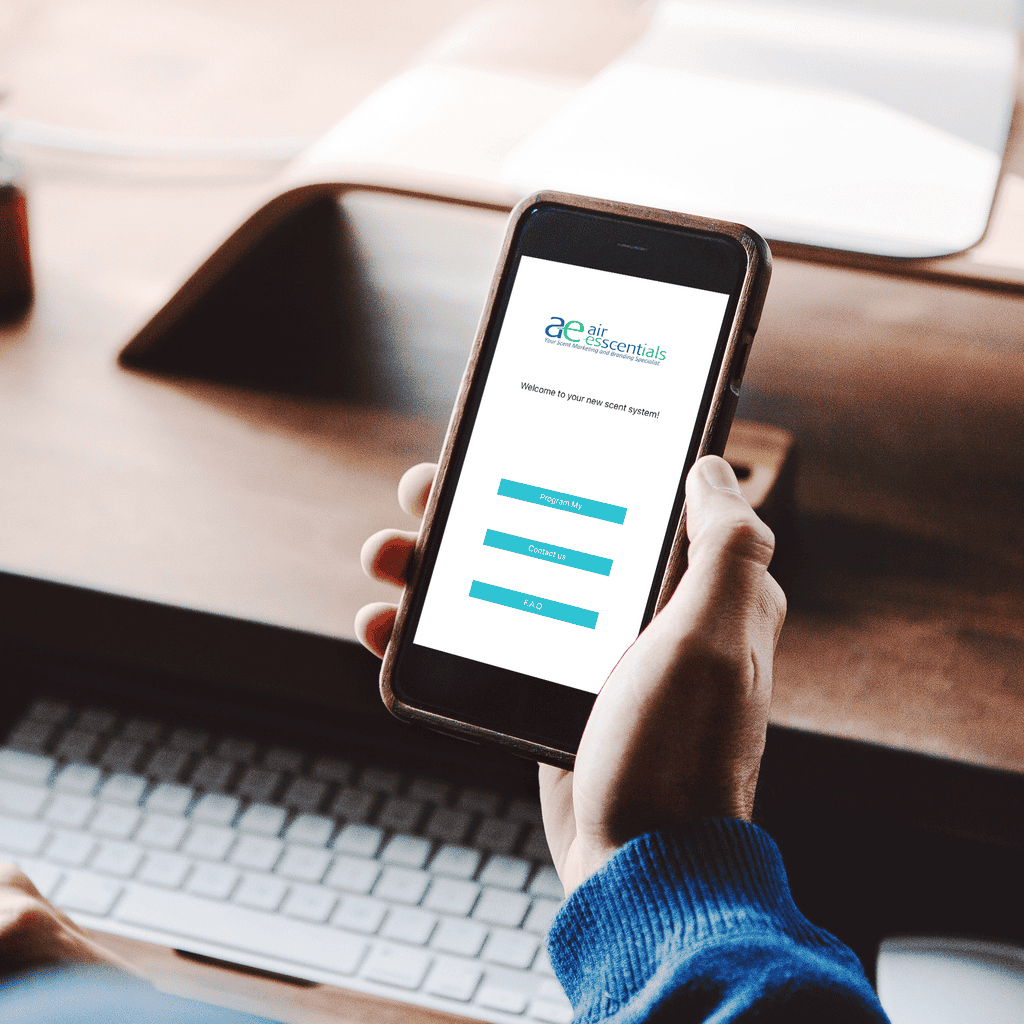 Air Esscentials has just released a new app for Apple and Android phones that lets you program your Air Esscentials scent diffuser from your Apple or Android phone or iPad. You can download it for free from the Apple App Store and Google Play; just search on Air Esscentials.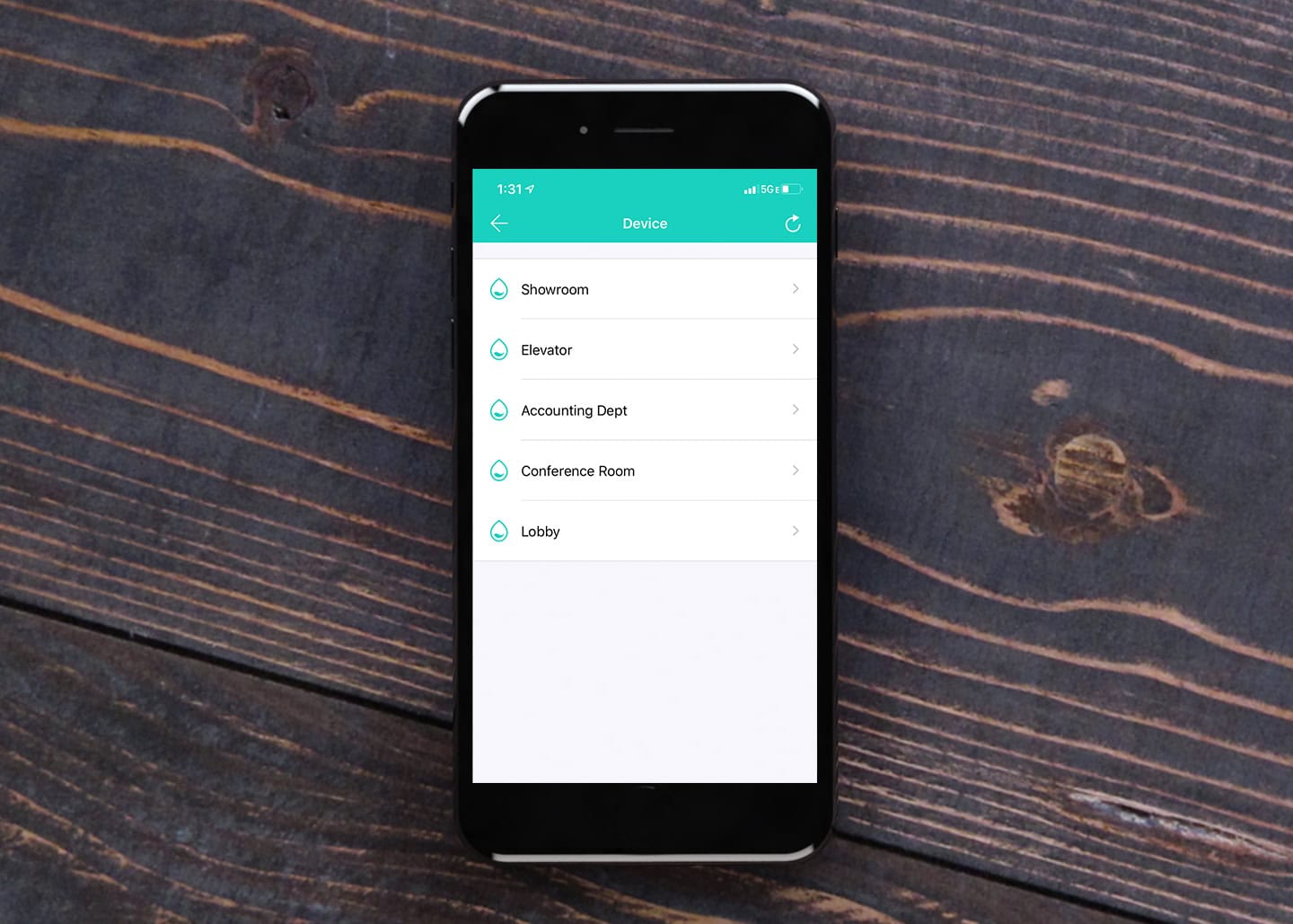 The app uses Bluetooth to allow you to set and modify when your diffuser is running, control multiple diffusers, turn each diffuser on and off, control the intensity of the scent and enable easy reordering of fragrance oil. If you have multiple diffusers, you can give each a unique name to make it easier to manage them.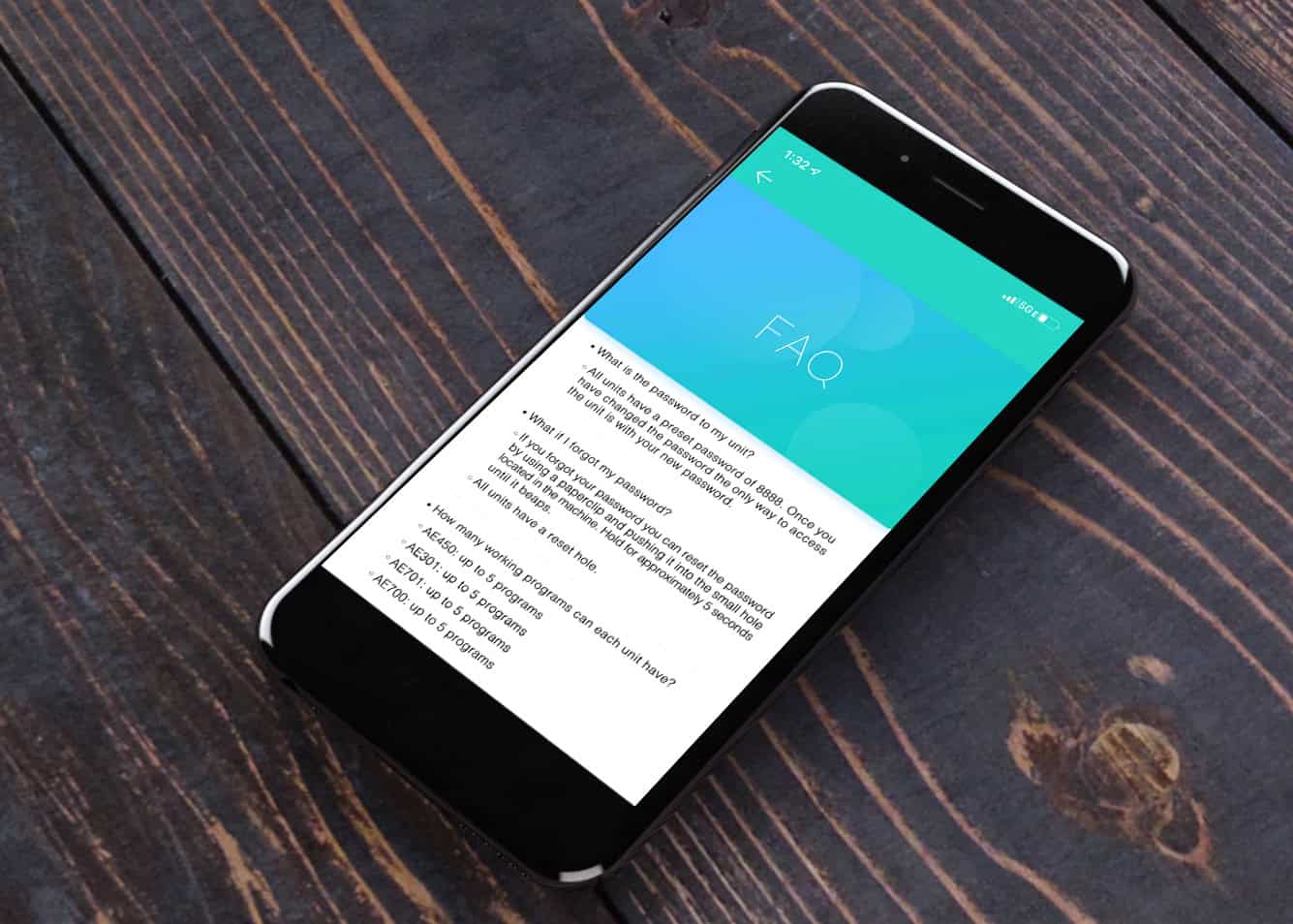 In its FAQ section, it gives you convenient access to helpful information about your unit. The app is compatible with AE301, AE450, AE700, and AE701 scent diffusers.
Set-up instructions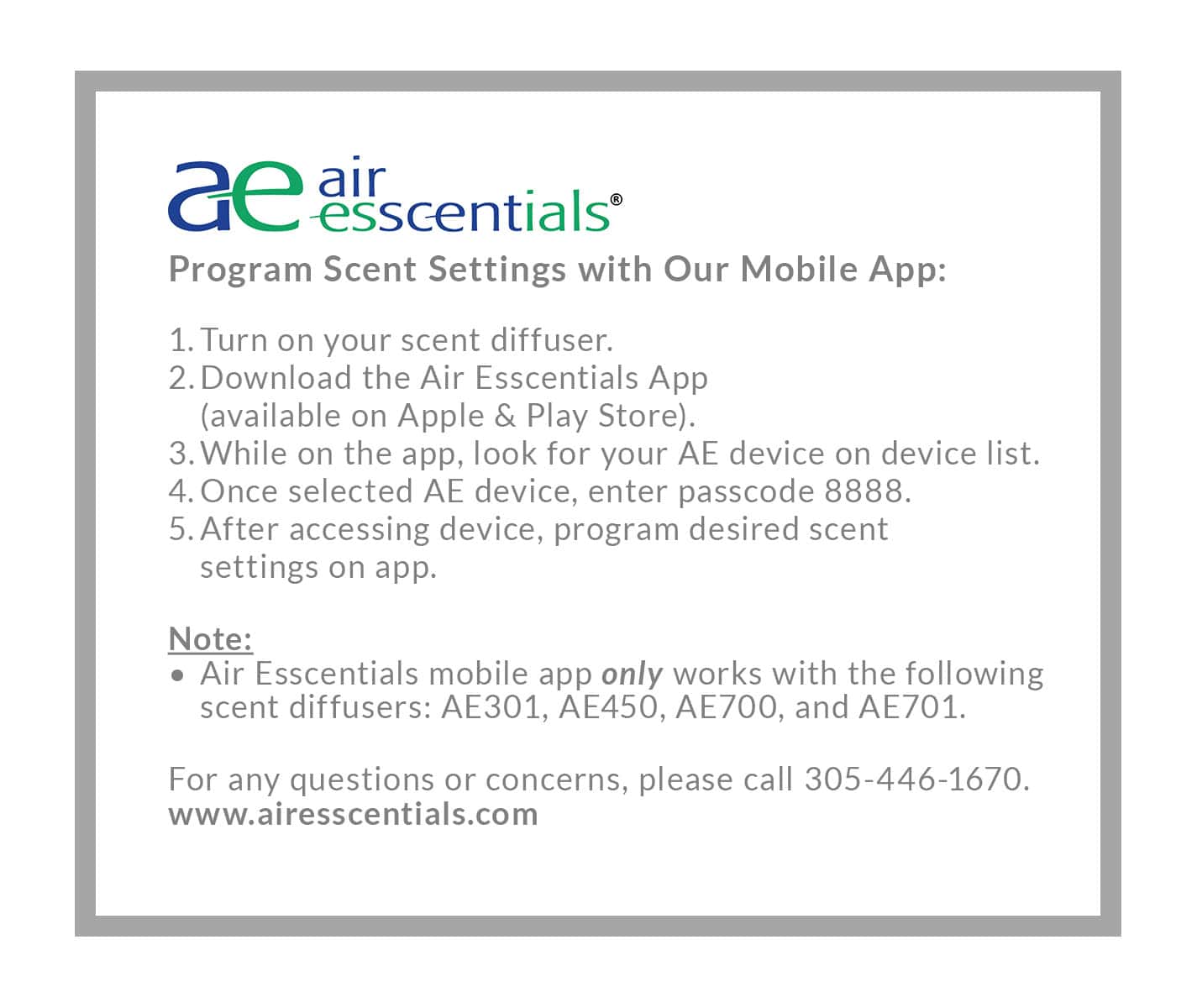 Download the app now: