MIAMI, July 22, 2019 /PRNewswire/ — Jungle Island, South Florida's iconic attraction, has chosen Air Esscentials to provide scenting for its newly renovated event spaces. Jungle Island, which is owned by Aventura-based ESJ Capital Partners, is located between Downtown Miami and South Beach and is undergoing a multi-million dollar transformation into an eco-adventure theme park and events destination. Recent additions include the thrilling SuperFlight, two challenging Escape Rooms, Adventure Bay, enhanced food & beverage offerings, and new VIP animal encounters.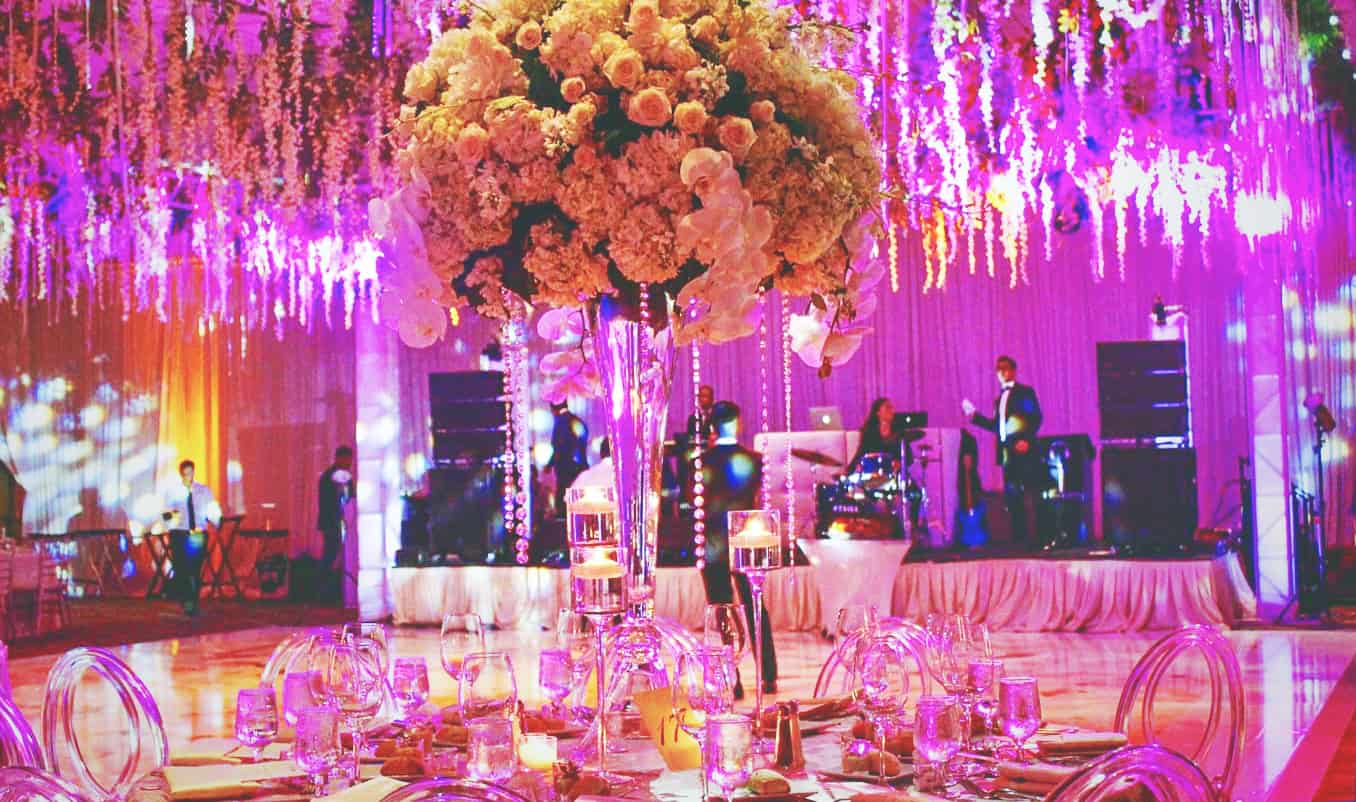 Jungle Island's premier indoor event space, the Bloom Ballroom, encompasses 13,824 square feet and seats up to 2,000 people for catered events such as weddings, bar and bat mitzvahs, proms, parties and corporate events. Now, this beautiful and versatile event space will be scented with Fresh Blue, the award-winning fragrance of Miami and the Beaches.
Air Esscentials created this special scent to express the unique character of Miami as a destination. It is marine, clean and modern and perfectly captures the tropical beauty and energy of Miami. The fragrance will be diffused through the HVAC system for a seamless experience, making events at Jungle Island a feast for the senses.
Jungle Island selected Air Esscentials because, in addition to Air Esscentials' depth of expertise, quality products and superior customer service, they share a common value. Like Jungle Island, Air Esscentials is an eco-friendly company with a sustainability program and a commitment to minimizing its carbon and waste footprint.
Jungle Island launched its scent program at the beginning of the summer and it has been an integral part of numerous events since then including large weddings and corporate events. Client feedback has been overwhelmingly positive, with both event organizers and guests loving the added dimension the fragrance brings to the events.
"In keeping with the rest of our world-class event services, we decided to add the element of scent to deepen the experience, express our attention to detail and incorporate all five senses for an unforgettable event experience," said Curtis Crider, General Manager of Jungle Island.
"It is our pleasure to scent the event spaces at Jungle Island, where so many important and meaningful events are celebrated in our community," added Spence Levy, President of Air Esscentials. "A beautiful fragrance will help make events at Jungle Island even more special and memorable."
About Air Esscentials:
Air Esscentials® provides leading edge scent delivery systems and develops high quality aroma and essential oil blends for retail, hospitality, entertainment, event and other discerning commercial clients. The company has a global distribution network, with partners in North America, Latin America, Europe, Asia and Australia. Air Esscentials® provides the expertise and advanced scent diffusion equipment required to make the transition into the world of branded scents. Find out more at https://airesscentials.com.
About Jungle Island:
Jungle Island, which is owned by Aventura-based ESJ Capital Partners, is undergoing a multi-million dollar transformation into an eco-adventure park and events destination. A favorite South Florida landmark, Jungle Island is located between Downtown Miami and South Beach. Building upon a rich tradition that began in 1936, Jungle Island proudly takes guests on an epic journey through nature, animal, discovery, and adventure. With thrilling new amenities including SuperFlight, Escape Rooms and Adventure Bay, and renovated events spaces, the 18-acre park is Miami's iconic destination for adventures and events. From behind-the-scenes VIP tours to unforgettable interactions with some of the world's most fascinating animals, Jungle Island offers guests a variety of real-life jungle experiences.

For more information, visit www.jungleisland.com and follow @JungleIsland on social media, using the hashtags #JungleIsland #AdventureIsHere